Hide & Seek
179,00 €
All eyes on you – while staying warm and dry. How? With a water repellent, windproof membrane which is breathable to keep you from cooling off too quickly. Just because it is grey and cold outside you don't have to wear neon: reflective elements and strong color contrasts keep you safe and seen.
Size up: our thermo material isn't quite as stretchy as the summer version, so if you're caught between two sizes, choose the larger one :)
Features:
warm, cozy ECOPLUS thermo-fleece-fabric
water repellent, windproof membrane on front and arms
three back pockets, one with a hidden zipper pocket
reflective elements on the back panel
MEET THE ARTIST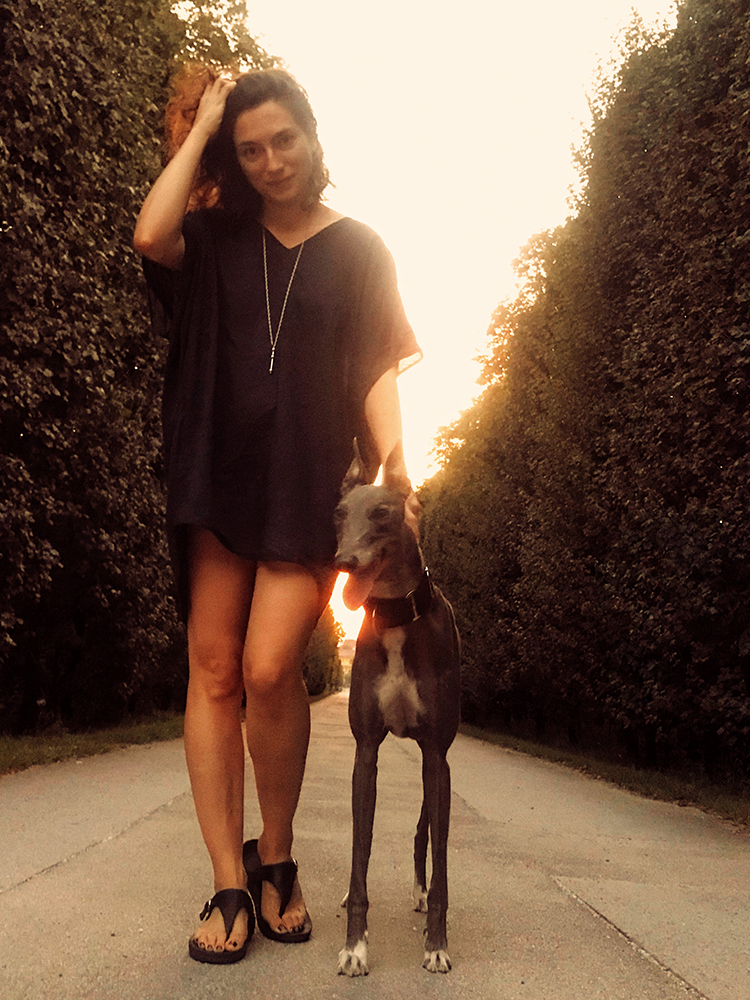 Name
Luisa Franz Kleopatra Klobassa
Main Profession:
Graphic design, ceramics
Follow me:
What was the inspiration behind this design?
Fitting the time of the year, I designed an autumn/winter jersey. But since I don't like orange, I decided to go for different shades of grey. Let's say it's already late and getting dark..that's when the creepers come out of their cave!
What does cycling mean to you?
Getting from A to B with a bit dash of freedom. It's a big pleasure to combine this sense of freedom with a physical activity. The feeling of having conquered a steep ascent is also great.
Your best cycling experience?
Cycling is always a pleasure, I didn't have the ONE best experience yet. But if I'd have to choose: the first ride with my roadbike was pretty sweet!