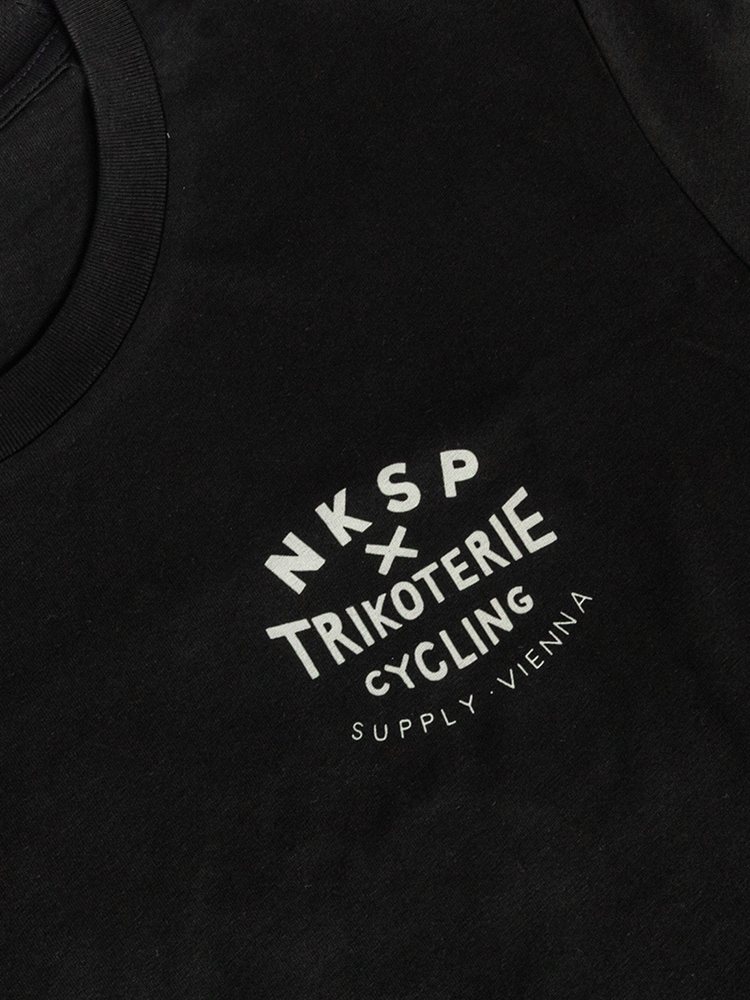 T-Shirt Blaze Black
38,00 €
The matching organic cotton t-shirt to our new trail shirt – available in super limited quantities, designed and produced with love by Nullkommasiebenprozent in Vienna.
Features:
Sizes are unisex
made from 100% organic cotton
Hand printed in Vienna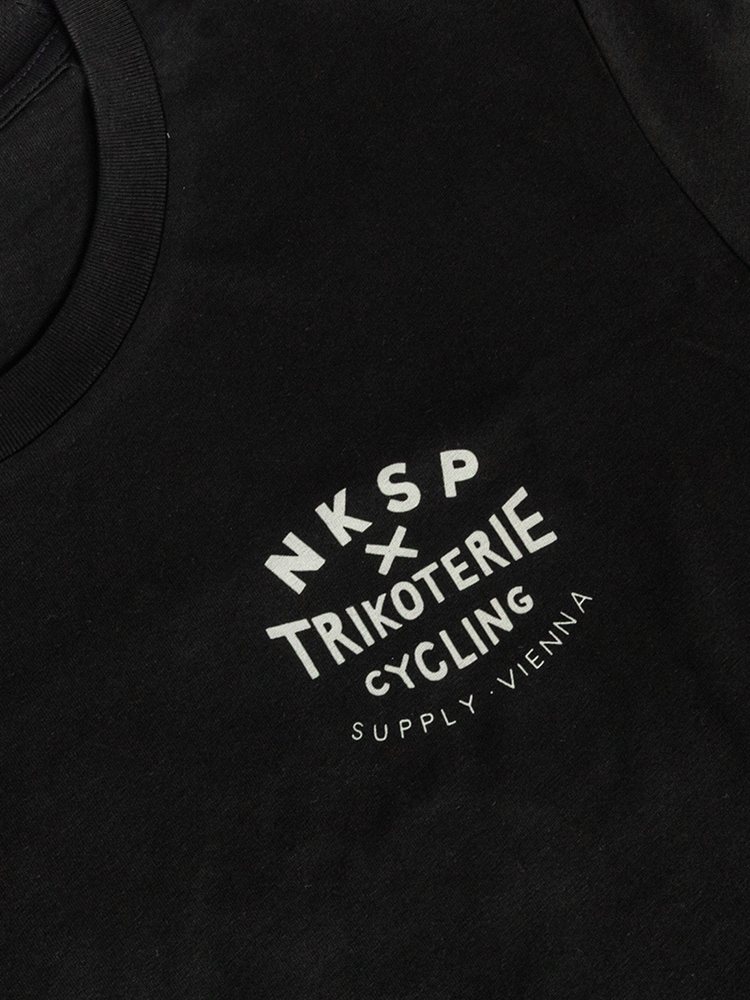 MEET THE ARTIST
Name
Nullkommasiebenprozent
Main Profession:
Illustration, Sustainable Streetwear
Follow me:
What was the inspiration behind this design?
Because more and more cyclists are roaming the streets, we wanted to create a unifying "fast" jersey. Each cyclist, from the casual Sunday e-bike cruiser to the mountain-stage-winning pros have their right to be on the streets. So: All Cyclists Are Beautiful - ACAB ;)
What does cycling mean to you?
Cycling is the first freedom, a method to manage bigger distances while having a connection to the surrounding environment. Passing the different unique corners of Vienna to get some ice cream is more than just getting around!
Your best cycling experience?
The best experience was also the worst, because Cathi had the bad luck to crash right in front of an approaching tram – surprisingly, nothing bad happenend, so this awful experience felt like the best.