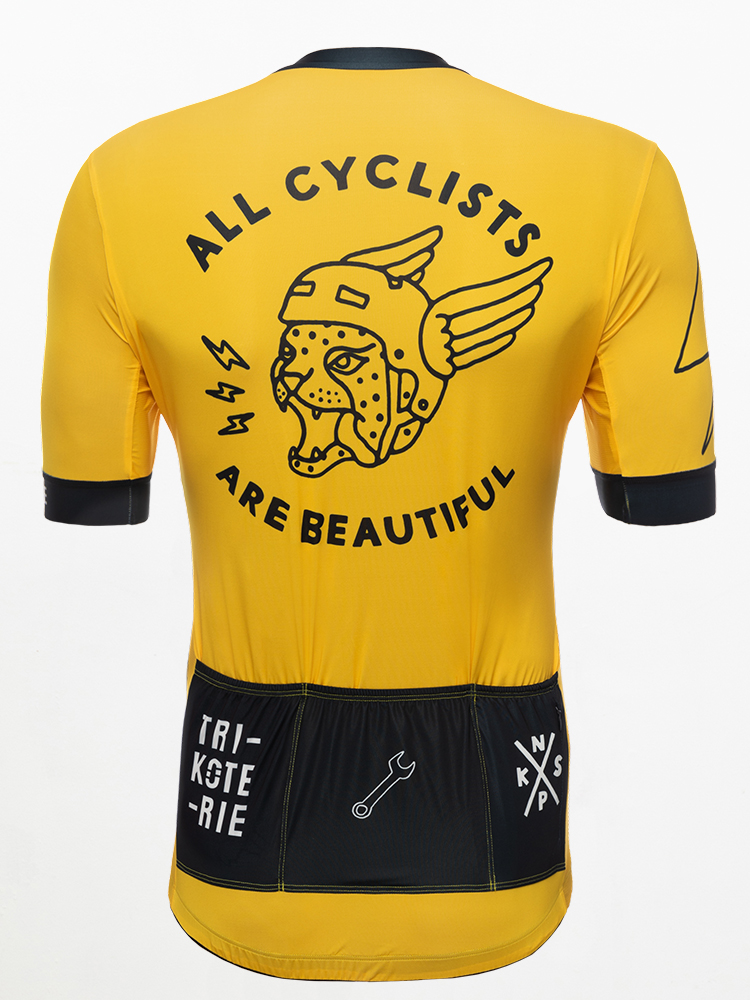 Radtrikot NKSP
119,00 €
All Cyclists Are Beautiful – this is our motto, our vision, our core belief. And it's true: we truly believe that each and every person sitting on a bike is beautiful. It was way overdue to put that mood on a jersey – so here we go!
Features:
Made from 100% recycled base material (recycled PET)
fast-drying, bi-elastic fabric on body and sleeves for perfect fit
three back pockets, one with a hidden zipper pocket
silicone strip at back to keep jersey where it belongs
Comes with a free ironical political statement*
Size Chart
*: wir finden wirklich alle Radfahrer/innen schön und sympathisch, auch diejenigen die dabei ganz in blau unterwegs sein müssen 😉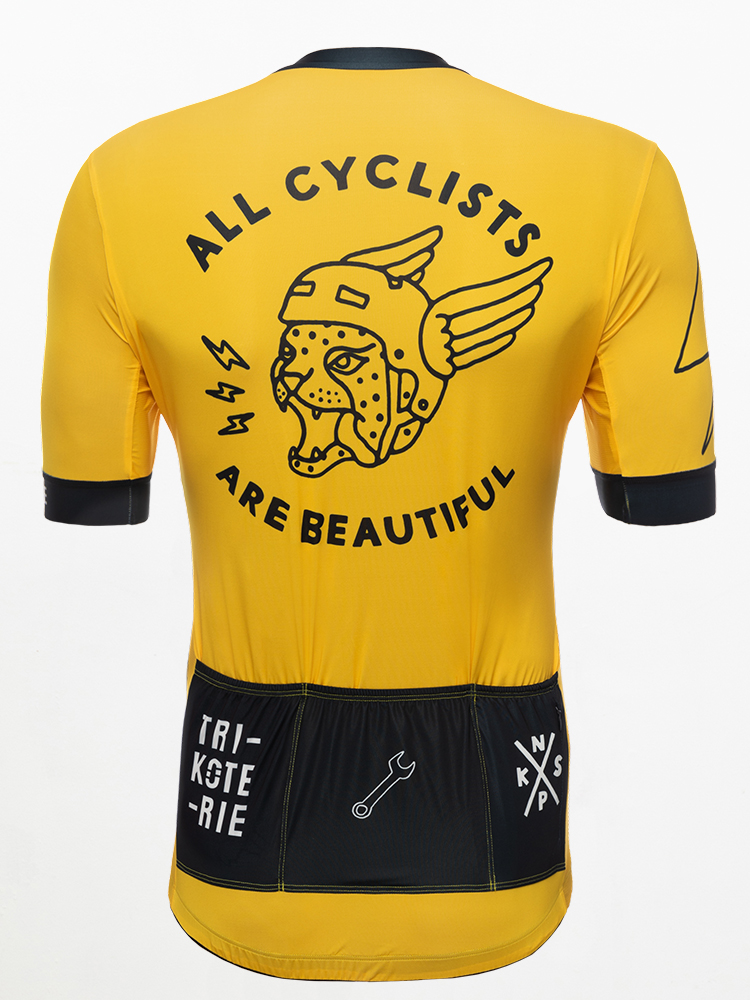 MEET THE ARTIST
Name
Nullkommasiebenprozent
Main Profession:
Illustration, Sustainable Streetwear
Follow me:
What was the inspiration behind this design?
Because more and more cyclists are roaming the streets, we wanted to create a unifying "fast" jersey. Each cyclist, from the casual Sunday e-bike cruiser to the mountain-stage-winning pros have their right to be on the streets. So: All Cyclists Are Beautiful - ACAB ;)
What does cycling mean to you?
Cycling is the first freedom, a method to manage bigger distances while having a connection to the surrounding environment. Passing the different unique corners of Vienna to get some ice cream is more than just getting around!
Your best cycling experience?
The best experience was also the worst, because Cathi had the bad luck to crash right in front of an approaching tram – surprisingly, nothing bad happenend, so this awful experience felt like the best.